by tuneup on May.26, 2015, under info
First of all I would just like to say a big hello and thank you to all of the staff, regulars, and new faces that have been so kind to me through my first couple of months!  My name is Kirsten but everyone has taken to calling me Kris haha. I'm the new girl with the short blonde hair and big round glasses – yes they're real!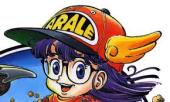 people and your late night antics that make it so easy and enjoyable. Even though it is such a small venue I have never been in a place with such a huge amount of personality! It feels as though every person who comes through the door truly leaves their mark. You all never fail to make me laugh and feel like I'm just hanging out with good friends rather than being at work!It has been such an amazing opportunity to come on board and be apart of Tune Up.
I feel like Tune Up is unique in that I get to really know you all when you come in…..after all there really isn't much left to bare after you've belted out your favorite song in front of the whole bar! I have noticed since starting is that everyone is so quick to apologise for their bad singing or silly choice of song, but in reality I just want to thank you for helping to make Tune Up what it is! Whether you can or can't sing doesn't matter, what does matter is being happy and having a good time! Nothing makes me happier than seeing other people with a smile on their face, so if you ever want to have a chat or need a song/drink suggestion, let me introduce myself! I look forward to all of the nights (and renditions of bohemian rhapsody) ahead of me, as well as getting to know you all better. If you come in on a quiet night I'll be happy to sing musical theatre or rap for you ;)! I hope to see you all soon!
Xoxox lots of love and good jobs!