by tuneup on Jan.12, 2016, under info
As some of you remember the last chapter of Tune Up's tale found us without a manager after the most bossy lady in all the land, Laura, fell pregnant and Georgie was lost in Thailand.
Thankfully, the 2nd half of 2015 was a little less crazy for the little bar. The big bad boss was still infected with termites, however he refused to stay away from the bar, even for one night as he didn't want the girls being naughty while he was gone! Unfortunately for the girls, the bossiest lady in all the land, Laura, returned to work after having her little monster as she couldn't stand bossing everyone around from home anymore! This scared some girls and so they moved away from Tune-Up and it once again went searching for fresh blood. The new recruits, Emily #2 and Chantelle, were found and are doing well (thanks to Laura bossing them around). Soon after the new girls arrived Tune-Up was faced with the 'battle of Schoolies'! With the help of the new girls and the previously seasoned soldiers, Kris, Tayla, Emily Blue, Maddi and Georgie they won the fight!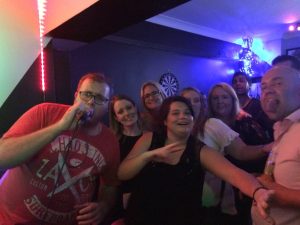 As always Tune Up owes their victories to all the loyal customers and are looking forward to a fresh and exciting New Year with them all.