by tuneup on Aug.30, 2014, under info
Hi Guys, Kats here.
 I haven't come to this blog site for ages as I unexpectedly completely lost my health. Well that was a scary moment for me. February this year I found I had something wrong with my eye sight however whilst at the eye institute in Southport they found the problem was not with my eyes. The doctor said that I'd  definitely need a surgery on my brain.. "WhAt tHe FUck!!". I remember I couldn't do anything at all that day… being a completely weak man. My surgery was booked 2 months later and I was to stay at the hospital for another 2 months for recovery. Once I got home I'd occasionally struggled with a headache so I went back to the hospital to see the doctor twice. Now finally the headaches that kept annoying me had gone and I feel more of my confidence returning in last couple of weeks.
 It has been a quite long journey, but I still feel lucky as lots of people cared about me and  helped me. If something happens we always have to worry about family, work etc… and one of the lucky things for me being a little business owner, I've found people whom I like to work with.  One day in the hospital  a friend of mine visited, he asked me if I had watched a movie "Coyote Ugly" I had never heard the movie and said "No, why?" he said "You should watch it, the movie reminds me of your bar Tune-Up" The movie is a sort of success story about a girl who is dreaming to be a song writer in New York and  working at the bar named Coyote Ugly where the bar girls are  performing sexy shows on the bar counter. It is a good movie and of course we don't do the same kind of performance at Tune-Up but we do have some similarities.  Also we don't employ Coyotes but we do employ Cats!! I've found the hard working cats and they are always serious to seek to have a great time at the bar.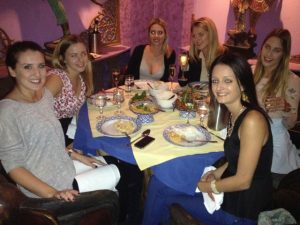 After coming back from hospital I found these Tune-Up Cats created few new little things at the bar but these little things seem to be quite big changes to make our bar keep on going and eventually keep all regulars and customers being happy as well. I've found that in business, to keep a good relationship with customers it should be a kind of like keeping relationship with your friends. You are not going to beg them to be your friends or being arrogant to your friends. If they are in trouble you help them, if you are in trouble and they help you, and always expect and try to improve each other. I am hoping our Tune-Up crue will always be like that with you guys at Tune-Up.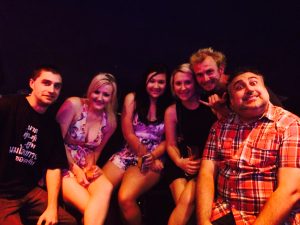 The last 6 months made me think a lot about everything… I must have changed my approach to the life in someway, you could say I have been little bit more settled. We have only 1 life, expecting to have a fun and enjoyable time is good, but having a terrible experience may bring a better result?!! What do you think?
I thank you all who care about me and help us at Tune-Up. Until next time, lets keep on going!